"Emerging leadership" is when an individual steps into a leadership role in the conservation field with an innovative vision for the future of collaborative conservation and the motivation, passion, and collaborative mindset to work toward that vision.
Conservation is becoming increasingly more collaborative to resolve complex cross-boundary challenges. Investing in emerging leadership, often through mentorship, builds our collective capacity to enact collaborative conservation. However, many organizations lack the ability to make the investment in mentorship, understand mentorship best practices or where to find such information, nor appropriately support emerging leadership. "We are only as strong as the depth of our bench and skill of our team," and a collaborative approach may be appropriate to fill this capacity gap and lift all boats in the process.
To support conservation practitioners stepping into leadership positions, we are launching the Emerging Leadership Initiative to identify: best practices in mentorship, challenges and opportunities to the recruitment and retention of conservation leaders, established mentorship programs and gaps of such programs that need to be filled.
Our long term goal is to advocate for and share best practices for mentorship, increase awareness of existing mentorship programs, and enhance mentorship opportunities. For our first two years of this Initiative, we will seek out best practices, host a series of focus groups, and develop a Mentorship "Toolkit" to be distributed broadly across our West-wide network. We envision this Toolkit will be beneficial to those outside of our network as well.
Who We Are – The Emerging Leadership Working Group is an ongoing effort of the Western Collaborative Conservation Network (WCCN) with the goal of empowering the next generation of collaborative conservation leaders across the American West. We strive towards a vision of a future in which a broad and inclusive network of diverse leaders are working together with communities to steward Western landscapes. We host an ongoing and dynamic forum that connects emerging leaders with mentors, resources, and peers. As part of the WCCN, the reach of this working group extends across 11 western states and over 560 students and professionals engaged in collaborative conservation (see more here).
The Western Collaborative Conservation Network (WCCN) is a network of collaborative conservation practitioners connected across the West working together with partners at a regional level to remove barriers and fill critical gaps so that community-based collaborative conservation initiatives can implement lasting conservation solutions for people and places. The Network supports several working groups focused on topics such as capacity building, awareness & engagement, sustainable funding, emerging leadership, and more.
Crowd Conservation provides facilitation and communication services for collaborative conservation efforts. We weave networks, engage with groups of diverse stakeholders to support cross-boundary conservation projects, lead trainings and peer-learning workshops to build shared-knowledge of conservation practitioners. We support this collaborative conservation effort and intend to expand its reach by connecting regional, national, and international efforts regarding mentorship and emerging leadership.
Funding Needs  – To complete a Mentorship Toolkit as the culmination of our efforts, we are requesting funds to support a shared coordinator position working an average of ten hours a week over the next two years to provide the necessary capacity. Securing two years worth of funding will allow the project an appropriate amount of time (with only one 0.25 FTE staff position) to build relationships, conduct research and focus groups, create a mentorship toolkit with outreach materials, distribute these materials widely, and expand our future work.
To support this initiative, we have already received an investment of $3,000 from the U.S. Fish and Wildlife Service (distributed through WCCN), $7,800 from the Kendeda Fund, and Crowd Conservation has secured $7,800 in match for this shared coordinator position (above and beyond the coordinator's time working for Crowd Conservation). We are requesting $16,800 to cover the remaining cost over two years for the Emerging Leadership Initiative.
Interested in supporting our work? Contact Nicole Reese to learn more.
WE'RE HIRING! We are seeking a part-time coordinator to support the WCCN and Crowd Conservation's emerging leadership efforts.
This is a 20 hour/week position, currently funded for one year. The partnership is actively fundraising to secure this position for at least two years.
Location: while this is a remote position, with some travel throughout the year, preference will be given to applicants living in a Western state in order to stay connected with the WCCN's mission.
Read full job description here(INSERT PDF)
Applications are due by 5pm Monday Oct 23.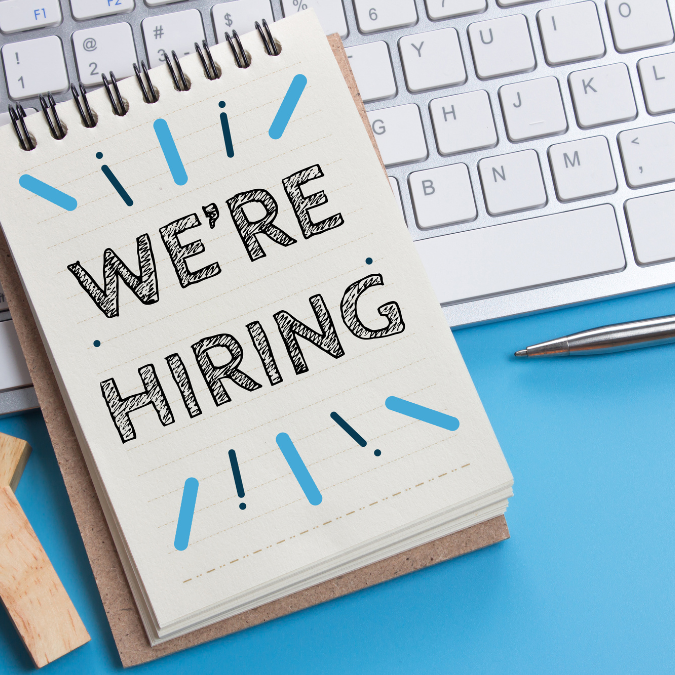 How to Apply:
In your cover letter, please highlight your experience with the following key skills and proficiencies:
Facilitation or collaborative leadership experience
Communication and outreach skills
Work/coordination approach – how comfortable are you with remote, collaborative, self-directed work?
When you apply, please also indicate how you came to learn of this job posting, thank you. Please submit your cover letter and resume by 10/23 to Nicole Reese.